This cheddar is made with hand-milked cow's milk from local Amish farms, and is a hybrid-style of cheddar and the Alpine-style of Emmental cheeses. It is sweet, nutty, and medium sharp, great with chutney, pate, and fruit.

Pairs well with Chardonnay and Classic Lager
---
22 Delicious Craft Beers on Tap for You to enjoy.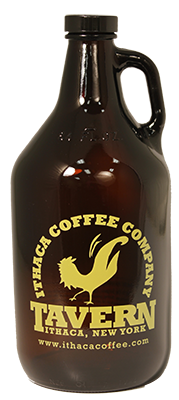 ---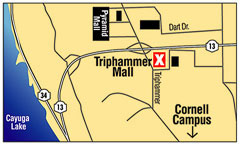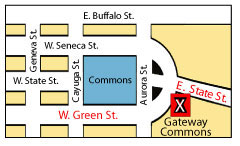 Join us at the Statler Hotel on November 28th 2017 for our 11th Annual Gala!
The event offers guests extensive food and wine tastings from local restaurants and wineries, as well as a beer garden with a variety of craft beers. There is also a silent auction with wonderful items donated from local businesses and artisans. Event details including sponsors, vendors, and links to event images can be found at:
www.ithacagala.com - Tickets Now Available!
An Evening To Remember Facebook Page - Help spread the word by sharing our event!
Last year this event raised over $65,000 for the cause! Help break that record by buying your ticket today! VIP WILL sell out!!!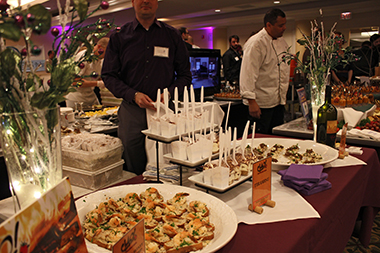 A majority of the funds will be donated to the Alzheimer's Association of Central New York, with the remainder going directly to local projects in Tompkins County. Past local projects supported by Gala funds include the Tompkins County Sheriff Department's Project Life Saver program, Certified Nurse Aide Transition to Home Health Aide program scholarships for Tompkins County caregivers, and the Music and Memory program implemented by Ithaca College professors and students helping dementia patients at Beechtree and Cayuga Ridge assisted living in Ithaca, NY.
BUY COFFEE & SUPPORT ALZHEIMER'S RESEARCH!
Alzheimer's Association of CNY French Roast Fair Trade Organic: This fresh-roasted French Roast coffee is packaged with an Alzheimer's Association purple label. For every bag purchased, Ithaca Coffee Company will contribute $2 to the Central New York Alzheimer's Association.
Alzheimer's CNY Colombia Fair Trade Organic: This fresh-roasted Colombia Sierra Nevada coffee is packaged with a Alzheimer's Association purple label. For every bag purchased, Ithaca Coffee Company will contribute $2 to the Central New York Alzheimer's Association.

Stock Up On Cider Making Supplies!
Tis the season! We've got plenty of champagne and cider yeasts in stock along with all your cider making needs. Stop by our Gateway store or browse online!
SPECIAL GUEST COFFEE OF THE DAY
Each Friday our cafés feature new and unique coffees, which up until now were only available at special events, and in our packages. Our aim is to allow our customers access to a larger variety of the coffees we are roasting, and hopefully to introduce you to a new favorite, or re-unite with a long lost friend.
This Friday's Special Guest Coffees:
Triphammer Café:
Tanzania Peaberry
Gateway Café:
2017 Golden Bean Silver medal winner, Coffee Review 90 rating: Costa Rica La Cereza Roja
Fall favorite flavors come together in the new Spiced Pumpkin Chai. Slightly sweet pumpkin spice meets bold spicy chai in this new fall staple.
$3.25/8oz $3.75/12oz $4.25/16oz
Starting Friday October 13th
Brie Apricot Baguette Sandwich
Creamy brie and sliced apples layered in a fresh baguette, spread with a special house made spiced apricot jam, then grilled until the brie is gently melted.
---
Rooibos is the dried, needle like leaves of the African Rooibos bush. To this base of rooibos, chai spices are added (Ginger, green cardamon, cinnamon, clove) to give the smooth, vanilla of the rooibos a complex, spice flavor. This tea is free of both caffeine and tannins; meaning it will not get bitter the longer it steeps. Long steeps are recommend to bring out the flavor of the chai spices. Origin: Cedarberg Mountains, Cape Province, South Africa
---
Each handcrafted wheel features a distinctive ribbon of lavender wild fennel pollen. Made with buttermilk and fresh cream, complemented with floral notes, herbaceous overtones, and a clean citrus finish. As Humboldt Fog Haze Remix matures, the creamline develops and the flavor intensifies. Pairs well with IPA and Sauvignon Blanc.


---
Tanzania Peaberry
Packaged Coffee
Tanzania Peaberry is grown by small land holders, in the Karatu, Arusha, and Marrangu regions of Tanzania. A blend of N39 and Kent varieties, this medium roast has aromas of graham, malt, cherry, and vanilla, with flavors of raspberry, citrus, green grape, and graham. A bright roast with a pink lemonade like acidity, a light silky body, and a finish like grapes, butter, and milk chocolate.
Regular Price $12.99/pkg.

---