So many fun and delicious ways to celebrate late summer and the beginning of gorgeous fall days in Glen Ellyn! Fill your calendar with a month long of events: Sounds on the Street, the Glen Ellyn Backyard BBQ, Fall Crawl, and finally, a week filled with surprises at Marcel's to celebrate our FIFTH Anniversary! Keep your eye out for promotions, bonus reward points, raffles and more as our birthday week approaches. Enjoy a special Q+A with Jill, who (luckily for us) turned her lifelong passion into Glen Ellyn's fabulous culinary destination.
Swiss Diamond Fry Pans, Vitamix Blenders and Nespresso machines are our featured promotions. Liven up your fall routine this month with our Daytime Classes; choose from inspiring morning, midday or afternoon sessions.
As we blow out 5 candles this month, we remain thankful to each and everyone one of you, our loyal customers who have become friends, for making this milestone happen. Our wish is to continue to Cook, Create & Celebrate together for many more years to come!
Celebrate late summer in Downtown Glen Ellyn at Sounds on the Street. Come out with your family and friends for a free live concert on Main Street and sample the great tastes of Glen Ellyn from participating restaurants.

BACKYARD BBQ

Mark your calendars for Glen Ellyn's 8th Annual Backyard BBQ - a festival of Meat & Music! This free event is a celebration for the entire family: smokin' food, friendly competition and great live music. The festivities kick off at noon and the party lasts until 9pm. The GEBYBBQ is an all-volunteer organization and 100% of net proceeds benefit Bridge Communities.

Fall Crawl is back for the 2nd year! Grab your girlfriends and get ready for a Glen Ellyn Shopping Weekend! Four days filled with grand openings, creative demos, wine tastings, trunk shows and special shopping and dining promotions. The weekend kicks off on Thursday with a fashion show luncheon at A Toda Madre. Art Around Town will be Friday evening and on Sunday afternoon, enjoy a Tasting Tour.

More details and tickets at

downtownglenellyn.com.

We will be celebrating all week long, from Monday,

September

26th through Sunday,

October 2nd

. Stay tuned to your Marcel's emails and our Facebook page to learn of our daily promotions, raffle prizes and fun celebration treats sprinkled throughout the week.

We're also excited to be sharing our anniversary celebration with our neighbors at AliKat (10 years) and Papier Girl (4 years). To celebrate all of us (and you!) get a punch card at any of the three stores and when you spend $50 at that store, you'll get punched. Hit all three stores sometime during the month of September and you'll get a gift bag with a little treat from all three of us!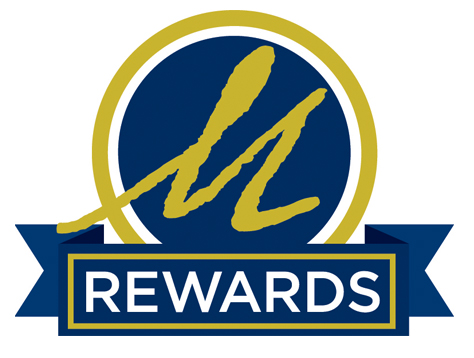 We are also celebrating one year of
M Rewards, our loyalty program designed to reward our customers.
Earn 1 point for every $1 spent on merchandise or classes (does not apply to gift cards or cookbooks). Collect 1,000 M Rewards points to earn $20 to redeem at either Marcel's or Marché.
Simply shop and watch your points grow on the bottom of your receipts. No need to carry a card!
Watch for several bonus point promotions throughout our anniversary to earn extra points!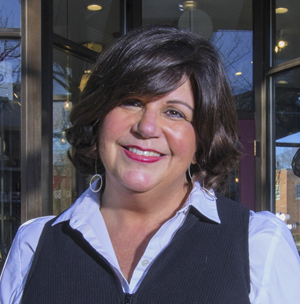 The Best Thing About My Job Is:
Having the business be my boss plus the Marcel's community that has developed over the past five years.
Favorite Book: A Prayer for Owen Meany by John Irving
Most Tattered Cookbooks: Smoke and Spice, Mexican Everyday by Rick Bayless and The Joy of Cooking
Dream Destination: Spooner, Wisconsin
Five ingredients always in my fridge: At least 5 kinds of mustard, various treats from the Marcel's chefs (Paul's Lobster Orzo at the moment), Parmesan cheese, coffee creamer, and things to mix with vodka!
My guilty pleasure: Having a completely lazy day - reading, napping, reading, napping...
Last Purchase: Gifts at the Glen Ellyn Festival of the Arts
I am inspired by: People who can set themselves aside for others.
If I could have one super power, it would be... To make everyone (including myself) be nice.
When I'm Not Working, I'm: Cooking, reading, gardening, and hanging with my family
In 5 Years, I would like to be: A happy, healthy 62 year old
5 Words to Describe Marcel's: Community, Authentic, Vibrant, Evolving, Happy
BUILD YOUR PERFECT CUSTOM SET AND SAVE UP TO 30%!

Sometimes you look at a cookware set and think "I'll never use that one pan." We get it, and we want to help. Maybe the 10 piece set is almost perfect, but you want to take out one sauce pan, and add a crepe pan.

Come in to Marcel's and we will help you create the ultimate Swiss Diamond cookware set for you!

BUY $150 worth of Swiss Diamond Cookware from Sept 1st - Dec 31st...

Receive a FREE Gift* from Swiss Diamond and a $20 gift card from Certified Steak and Seafood.

*Choose from




7" Classic Fry Pan

OR

5 Piece Kitchen Tool Set
| | |
| --- | --- |
| | Take advantage of 25% OFF all machines |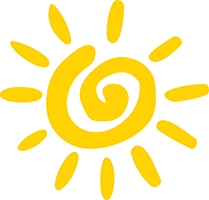 This month, pencil in some Daytime Classes to liven up your routine as Morning, Midday and Afternoon classes at Marcel's return to the calendar.
Our Tuesday Demos are also back into the regular schedule for the fall; remember that our demos are always free, include a sample and the recipe to take home!
MORNING

Thurs, Sept 29th 9:30 - 11:00 am

What could be easier than shopping for 15 ingredients and producing 7 deliciously easy meals? Lynn is demonstrating three main dish recipes from a packet of seven dishes, all comprised from 15 main ingredients. Each class attendee will receive the "dinner solution" packet for all seven menus and dine on the three made in class.

On the menu:

Spicy Sautéed Chicken with Maple Orange Glaze and Smashed Garlic Potatoes

Cheesy Beef and Tomato Noodle Skillet

Baked Lemon Chicken and Potato Packets

MIDDAY DEMO

Wed, Sept 14th 12:30 - 2 pm

On the menu:

Lime Infused Watermelon Salad with Jicama

South of the Border Baked Spaghetti Squash with Black Beans

Late Summer Peach Crumble with Sweet Ricotta

The Best of Indian Summer

Wed, Sept 28th 12:30 - 2 pm

On the menu:

Smoked Almond Butter on Black Pepper Biscotti

Sautéed Chicken with Toasted Farro with Scallions

Cauliflower and Egg

MIDDAY HANDS ON

Fresh Modern Mexican

Fri, Sept 16th 11:30 am - 2:00 pm

Mexico is experiencing a gastronomic revolution. A return to pre-Hispanic cooking techniques and ingredients combined with modern presentations are sweeping a wind of change from Mexico City to Veracruz, from Michoacan to Puebla and from Oaxaca to the Yucatan. Experience the remarkable food of Mexico today.

On the menu:

Roasted Corn and Poblano Guacamole

Guajillo-Marinated Snapper with Grilled Vegetable Salad

Caramelized Brussels Sprouts with Chorizo

Alfajores (Almond Butter Cookies with Dulce de Leche)
PRIVATE EVENTS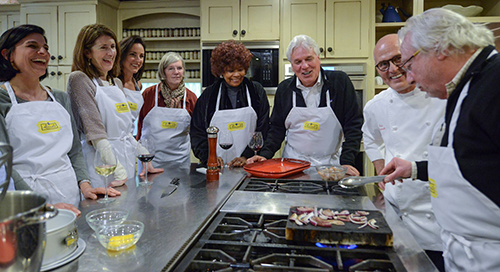 The holidays are approaching; let us help you plan an exquisite event! Company parties, family get-togethers and girl's night out are all fabulous ways to experience the magic of the Marcel's kitchen. Contact us today and we will start crafting the menu, libations and special touches to make the event uniquely yours.
"I can't thank you enough for such a beautiful night of food, family and laughter. Robin, along with the rest of the staff at Marcel's, was so fantastic in every way, giving our group such an amazing experience that we will truly never forget." - Daina Welsh
This month Marcel's is honored to support the
Bridge Communities Glen Ellyn Backyard BBQ
, the Willowbrook Wildlife Center,
and the Golf Outing for World Gospel Outreach.

ALSO AT MARCEL'S:

Professional on-site knife sharpening
Exquisite complimentary gift wrapping
Beautiful"gifts to go" all pre-wrapped and perfect for every gift giving occasion!
Personalized wedding registry with expert service

Was this newsletter forwarded to you?

If you would like to be on our email list to get all of the information you need to know about Marcel's,