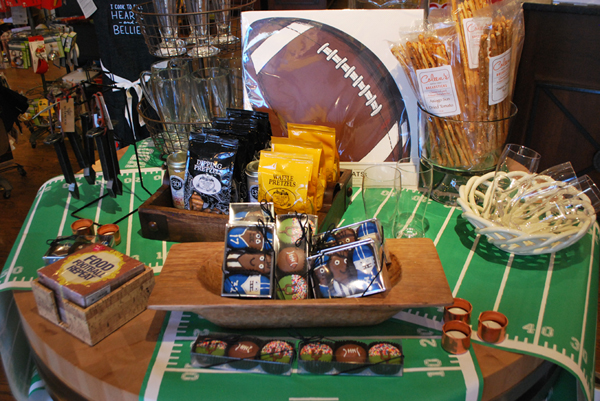 February is here and so is the biggest football party of the year! Stop into Marcel's & Marché for all your party staples and eats. From sandwich platters and cheese trays to football themed cookies and delights, we have it all.
It's the month of LOVE and we have lots of options for you to choose from for your special sweet. With romantic gifts of champagne, wine and chocolate, Valentine's Day means a visit to Marcel's. And don't forget to stop into Marché, too! Our
"Love Stinks" package has become a perennial Valentine's favorite.
We're featuring a few fresh new classes this month that include an installment in the Advanced series, a brunch option, and a visit to the Mediterranean with our It's Greek to Me cooking class. And our February food promotion is all about WINE!
It's a great time to stop in the store or take a new cooking class. Jill and Dana are headed to New York for the NY NOW show and will be back with lots of fun ideas, linens, gifts, tableware, and more to fill our store with fresh goodies for Spring!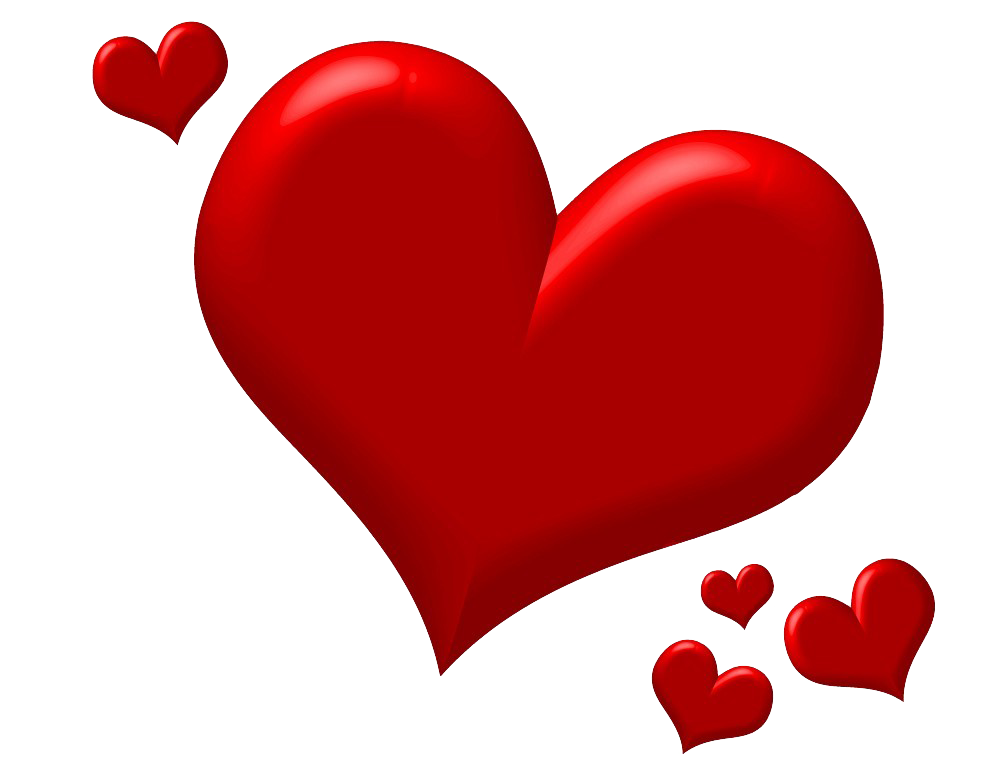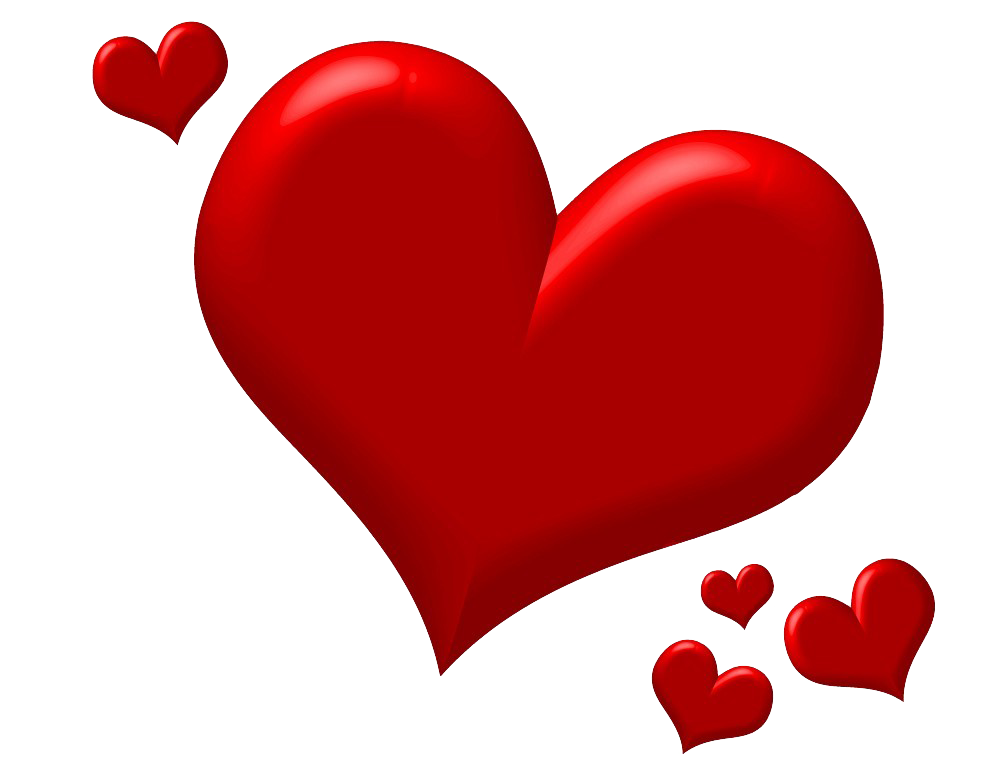 LOVE IS IN THE AIR AT MARCEL'S!
We have everything you need from romantic gifts for her, whimsical gifts for just about anyone, to sweets for your sweet. Make Marcel's your Valentine's Day shopping destination for all things LOVE!

| | | |
| --- | --- | --- |
| On the menu: Chicken Stock, Herb Crusted Chicken Breast with White Wine Pan Sauce, Braised Chicken with Tomato & Peppers, & Spatchcocked Roast Chicken with Herb Butter | On the menu: Seeded Whole Grain Quick Bread with Honey Butter, Sweet Potato Hash Brown Egg Cups and Mini Granola Fruit and Yogurt Tarts | On the menu: Sweet Roasted Butternut Squash Soup, Three Bean Minestrone Soup and Honey Ham Gouda Melt with Green Apple on Mini Pretzel Roll |
Stock up and save at Marcel's throughout the month of February. Receive 20% off your purchase of 2 or more bottles of our fine wine selection all month long.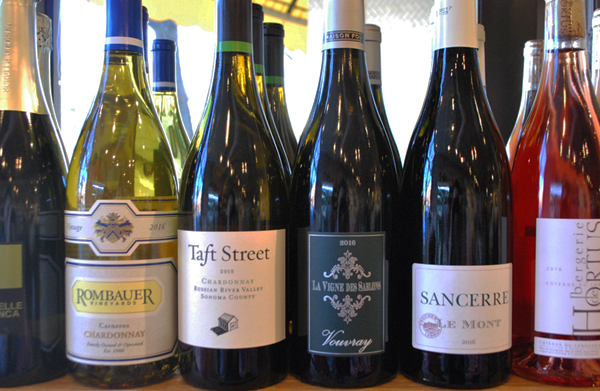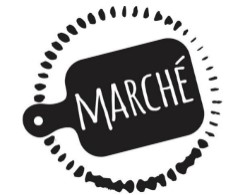 Cheesy Goodness
We're bringing tasty goodness to Marché this month and we're excited to share it with you!
From sandwich platters for Super Bowl Sunday, to the Love Stinks Valentine's Box for 2 for your special sweet, to our newly launched grilled cheese sandwiches, there are plenty of goodies to make your taste go round at Marché all month long! Stop in, order online or call (630) 790-8890 TODAY!


Marcel's & Marché are proud to share that together, along with the generosity of our customers, we donated $1,000 to the Glen Ellyn Cares Initiative this past holiday season to benefit the people of Glen Ellen, CA who were affected by the California wildfires last year. We thank all those who contributed.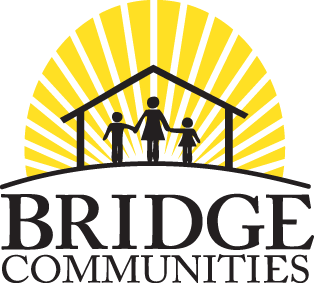 This month Marcel's is also honored to support events for
Bridge Communities and The Ross K. Macneill Foundation.
PRIVATE EVENTS

Cook, Create and Celebrate at Our Place or Yours!
Whether in Marcel's kitchen, your own home, or off-site location, Marcel's and Maison are here to help you plan an exquisite event: company parties, team building events, family get-togethers, special occasion dinners, casual gatherings, girl's night out, are all fabulous ways to explore firsthand the magic of the Marcel's experience. Contact us today and we will start crafting the menu, libations and special touches to make the event uniquely yours. Call (630) 790-8500 to book your next event with us.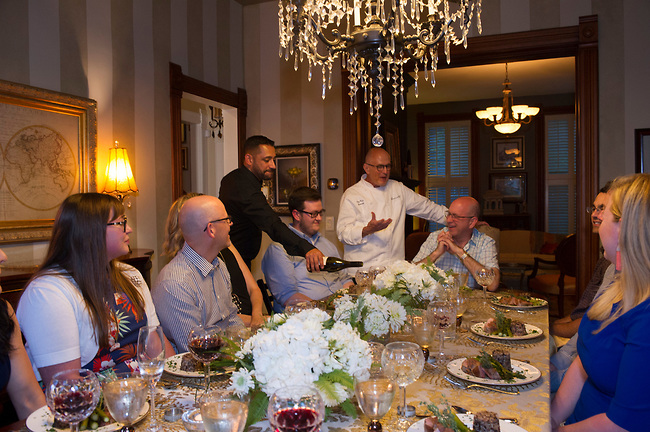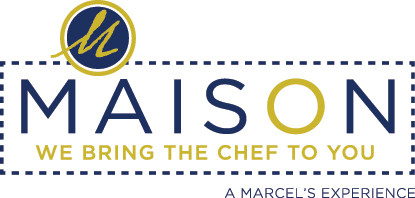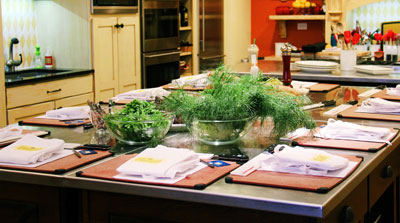 ALSO AT MARCEL'S:

Professional on-site knife sharpening
Exquisite complimentary gift wrapping
Beautiful"gifts to go" all pre-wrapped and perfect for every gift giving occasion!
Personalized wedding registry with expert service

Was this newsletter forwarded to you?

If you would like to be on our email list to get all of the information you need to know about Marcel's,