Greetings From Your 63rd Wisconsin Square & Round Dance Convention General Chairs, Sharon Albright & Bob Tjensvold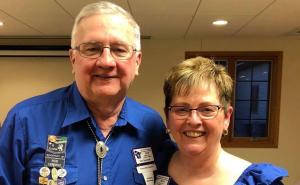 Hello Everyone, We are looking forward to being able to dance with all of our friends at the 2022 Wisconsin Square & Round Dance Convention. The Convention will be held in Rothschild, WI which is just south of Wausau, in the central part of the state. The Convention & Expo Center is fully air conditioned, and all halls are adjacent to each other, with smooth vinyl flooring. The Convention Center is connected to the Holiday Inn Hotel for your convenience. Several other hotels are within walking distance and places to eat are close by.
Our Western Theme – Back On The Dance Floor Again – will be action packed, exciting and most of all FUN! You are "Wanted" to join us and enjoy all that fun! We have "Captured" a great Special Guest Caller – Ted Lizotte – and are "Rounding Up" many of your favorite callers from past conventions. So register now and take advantage of the special Early Bird Pricing which ends on July 31, 2021. Be sure to check out our website for more information and to download the registration form.
We are looking forward to seeing you Back On The Dance Floor Again!
Sharon Albright & Bob Tjensvold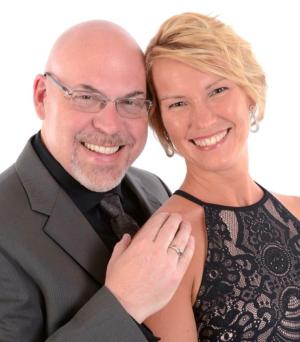 Ted Lizotte lives in New Hampshire with his wife, Shelly, and has been calling square dances for over 30 years. Ted calls beginner dances and fun nights as well as the CALLERLAB approved programs of Basic thru C1.
Ted is a member of CALLERLAB - International Association of Square Dance Callers - and has been since 1991. Ted is on CALLERLAB's Board of Governors serving in the role of Vice Chairman. Also, he is a member of the GCA (Gay Callers Association) to help support all those that support this great activity.
Additionally, Ted is also a CALLERLAB Accredited Caller Coach. This designation is currently only held by 31 active callers in the world. As it says on the website "To be accredited, an applicant must demonstrate experience and pass rigorous written and oral testing. This program assures that accredited Coaches have both the knowledge and the experience to help you learn to call or to call better."
Lastly, he is the owner/producer of 'Throw Back Tunes', a square dance music label. If you are looking for some square dance music, please take the time to check him out!